Calendar
How to use this calendar
Click a date on the calendar or search by location and event type.
Día de Muertos Celebration at JUMP
October 28, 2023
Migración de Mariposas Monarcas, Cuentacuentos Culturales y Talleres
Para aprender mas acerca del significado del Día de Muertos, acompañanos en los talleres gratuitos el Sabado 28 de Octubre a las 10:00 AM
Migración de Mariposas Monarcas -10:00AM, Círculo de Celebración, Nivel 1
Acompañanos el Sábado 28 de Octubre a las 10:00AM, en una Migración Monarca divertida y artística para todas las edades en JUMP. Nos asociaremos con Open Arms Dance Project y los empleados de la ciudad de Boise, para aprender la importancia de apoyar el hábitat de la Mariposa Moncarca como parte del compromiso de la Alcade de Boise. La Migración Monarca comenzará a las 10:00AM en el salon Círculo de Celebración, ubicado al este de la entrada norte. ¡Aprenda sobre el significado cultural y ecológico de las mariposas monarcas y su conexión con la festividad del Día de Muertos, mientras baila en una fila de mini-migración a través de JUMP!
Cuentacuentos – 11:00 AM, Sala JUMP, Nivel 5
Disfruta de una narración cultural de Jacqueline Wright-Urrutia de 11:00 a. m. a 11:30 a. m. en colaboración con la Comisión de Bibliotecas de Idaho.
Taller Mini Altar – 11:30AM – 1:30PM, Sala JUMP, Nivel 5
Iliana Sandoval compartirá la tradición histórica de festejar a nuestros seres queridos que han fallecido creando altares. Se sugiere a los participantes traer una foto o un objeto pequeño que simbolice a la persona a recordar. Este año haremos altares con cajas de zapatos recicladas. Para garantizar un altar, traiga su propia caja de zapatos. JUMP proporcionará un número limitado de cajas de zapatos, a los primeros que lleguen.
Taller de Calaveras de Azúcar – 1:30 p. m. – 2:30 p. m., Sala JUMP, Nivel 5
Carolyn Bevington hablará sobre la importancia de la tradición de las calaveras de azúcar durante el Día de Muertos. Los participantes aprenderán a hacer y decorar calaveritas de azúcar. Los materiales son limitados, asegúrese de reservar un lugar, los participantes sin reservación serán atendidos por orden de llegada.
Monarch Migration, Cultural Storytelling & Workshops
To learn the meaning of Día de Muertos, join us for FREE workshops on Saturday, October 28th at 10am.
Monarch Migration – 10:00AM, Celebration Circle, Level 1
Join us at 10am on Saturday, October 28th for a fun and artistic Monarch Migration for all ages throughout JUMP. We will be partnering with Open Arms Dance Project and City of Boise employees to learn the importance of supporting habitat for the monarch butterfly as part of the Mayor's Monarch Pledge. The Monarch Migration will begin at 10:00AM in Celebration Circle, located to the east of the North Entrance. Learn about the cultural and ecological significance of monarch butterflies and their connection to the Dia de Muertos holiday, while dancing a mini-migration path through JUMP!
Storytelling – 11:00AM, JUMP Room, Level 5
Enjoy a cultural storytelling by Jacqueline Wright-Urrutia from 11:00AM-11:30AM in collaboration with the Idaho Commission for Libraries.
Mini Altar Workshop – 11:30AM – 1:30PM, JUMP Room, Level 5
Iliana Sandoval will share the historical tradition of celebrating our loved ones who have passed by creating altars. Participants are encouraged to bring a photo, or small item that symbolizes the person to be remembered. This year we will be making sustainable altars from recycled shoeboxes. To guarantee an altar, please bring your own shoe box. A limited number of shoe boxes will be provided by JUMP, first-come-first-served.
Sugar Skull Workshop – 1:30PM – 2:30PM, JUMP Room, Level 5
Carolyn Bevington will discuss the importance of the sugar skull tradition during Dia de Muertos. Participants will learn to make and decorate sugar skulls. Supplies are limited, please be sure to reserve a spot, walk ins are first-come-first-served.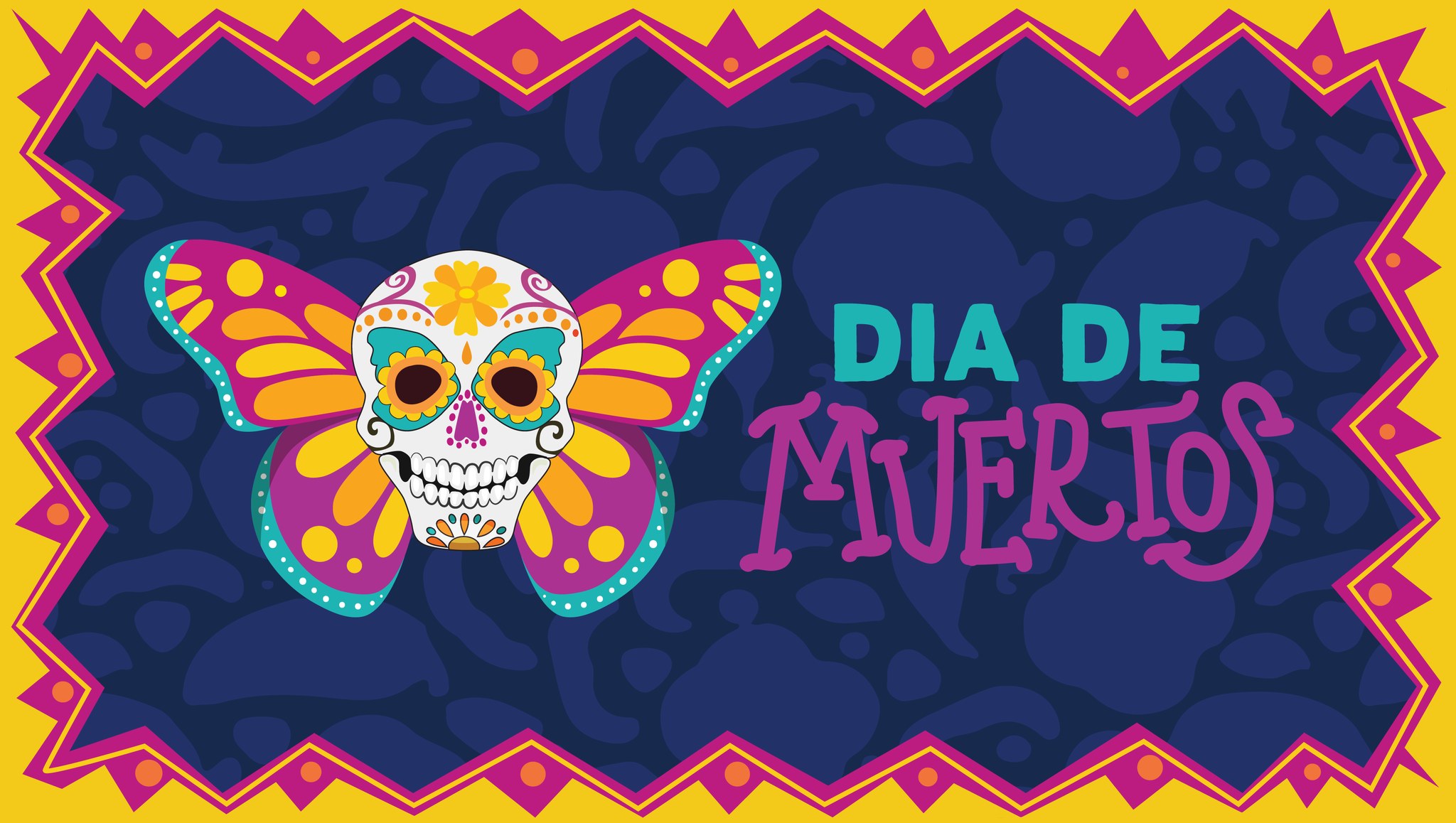 1000 W Myrtle St
Boise, ID, 83702
(208) 639-6610
JUMP is a non-profit interactive creative center and community gathering space. Come explore your passion, interests and creativity!