Calendar
How to use this calendar
Click a date on the calendar or search by location and event type.
Eguberriko Azoka – Basque Christmas Market
Please join us on the Basque Block on Sunday, December 4 from 11am-4pm, for our first annual Eguberriko Azoka, or Basque Christmas Market. There will be food and drink, vendors from near and far, and activities for the kids. This event is a collaboration between the Basque Museum and Euzkaldunak in conjunction with Boiseko Gazteak's Winter Performance.
The Azoka will take place before, during, and after Boiseko Gazteak's performance. There will be a Christmas photo booth starting at 2:30 where kids will have a chance to get photographed with Olentzero on a sheep wagon.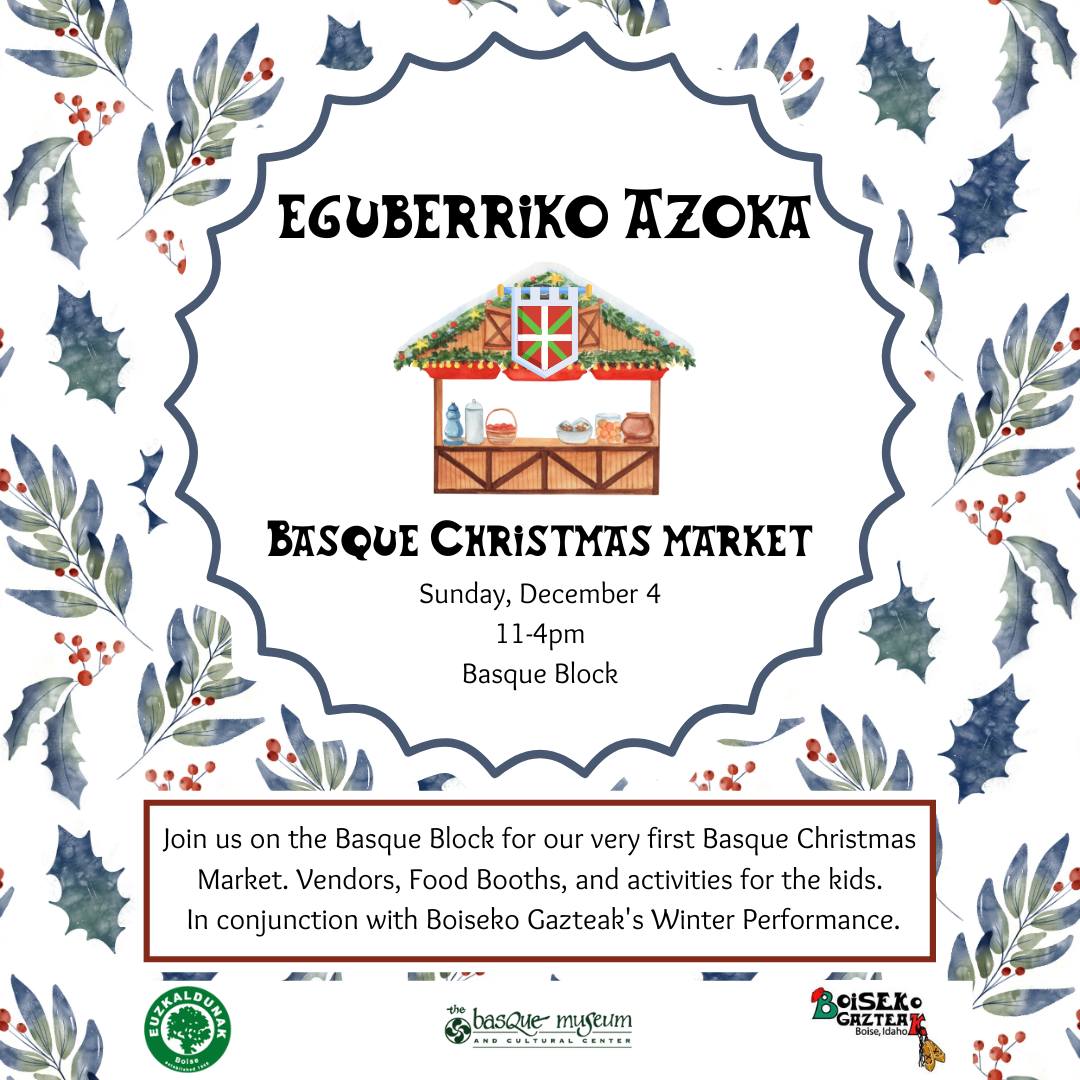 611 W Grove St
Boise, ID, 83702
(208) 343-2671
The mission of the Basque Museum & Cultural Center is to preserve, promote, and perpetuate Basque history and culture.