Calendar
How to use this calendar
Click a date on the calendar or search by location and event type.
Exhibit Closing: Resistance at Home
EXHIBIT CLOSING: LAST DAY TO SEE RESISTANCE AT HOME
ABOUT THE EXHIBIT:
Artwork created by YouthCAN students from our Resistance at Home program with artist collective, Flower Flower. YouthCAN: Resistance at Home interrogates notions of home, engaging in the history of the CID Neighborhood and the issues impacting our communities to envision a better future.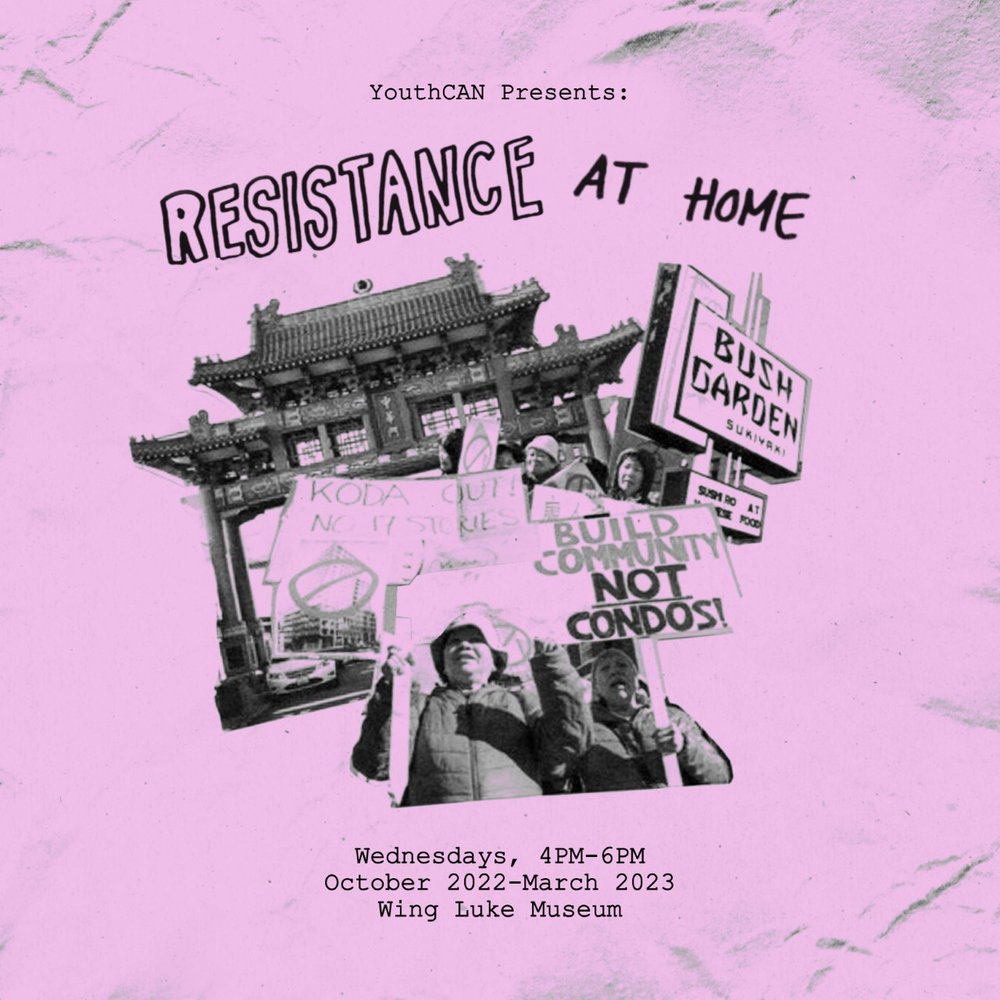 Seattle, WA
(206) 321-5779
Nepal Seattle Society (NSS) is a non-profitable, non-political and secular organization established in Seattle, Washington on March 14, 1999. NSS has been officially registered in the State of Washington on October 6, 2000 and is recognized as an Organization described in the Internal Revenue Code Section 501(c)(3).