Calendar
How to use this calendar
Click a date on the calendar or search by location and event type.
Intro to Chinese Medicine
This course, open to the public, will introduce Chinese medical theories, treatments, history, the basics of holism, and research.
Participants will learn about acupoints, herbal medicine, acupuncture, moxibustion, massage, gua sha, cupping, and bleeding. Dietary therapy, channel system, organ networks, along with yin/yang theory, Chinese pathology, and concepts of qi will be explored as well. This five-week online class is presented by esteemed OCOM faculty members, all teaching their specialized perspectives via lecture, demonstration, and discussion.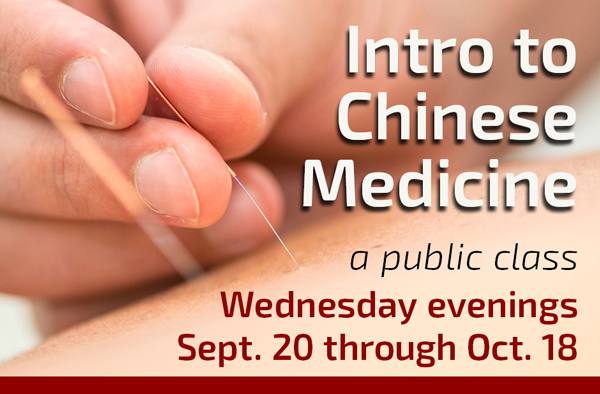 Cost
$275
Location
75 NW Couch St
Portland, OR, 97209
Get Directions