Calendar
How to use this calendar
Click a date on the calendar or search by location and event type.
Remembering Hiroshima
The public is invited to a community gathering to honor victims of atomic bombs dropped on Hiroshima and Nagasaki, Japan 78 years ago. The commemoration is planned for August 6 at the Alton Baker Park Peace Pavilion.
Japanese taiko drumming opens the event at 7:00 p.m. at the park. The event includes speeches, Obon dancing, origami, and Chinese calligraphy, and concludes at dusk with a ceremony of floating lanterns that are lit to honor those who have died due to the bombing. Each lantern is also a symbol of making a personal commitment to advocate for peace in the world.
On August 6, 1945, the United States dropped an atomic bomb on Hiroshima that destroyed the city killing 140,000 people. Three days later, the U.S. dropped a second atomic bomb on Nagasaki, killing 70,000 people, which led to Japan's surrender and the ending of World War II.
"Although nuclear weapons still exist, many leaders and people around the world are calling for nuclear disarmament," said Bob Watada, one of the event's organizers. "We must learn from the past and take action to prevent the horrific actions and effects of nuclear weaponry," Watada said.
In addition to honoring those who perished from the bomb's devastation, commemorative events are held annually throughout Japan and in many cities across the United States. These events share the common ceremonial practice of lighting lanterns and setting them afloat in streams, rivers, or ponds to honor those who perished and help guide their spirits home. The lanterns also symbolize making a personal commitment to advocate for peace.
Eugene has held an annual Hiroshima Nagasaki commemorative event for several decades.
Past events featured the Hiroshima Peace Tree that arrived as a sapling grown from a seed of a persimmon tree that survived the bombing in Hiroshima. The tree was planted in 2019 at the Alton Baker Nobel Peace Park.
The annual event is produced by the Japanese American Association of Lane County, Community Alliance of Lane County, and the Asian American Council of Oregon.
Check back for program details.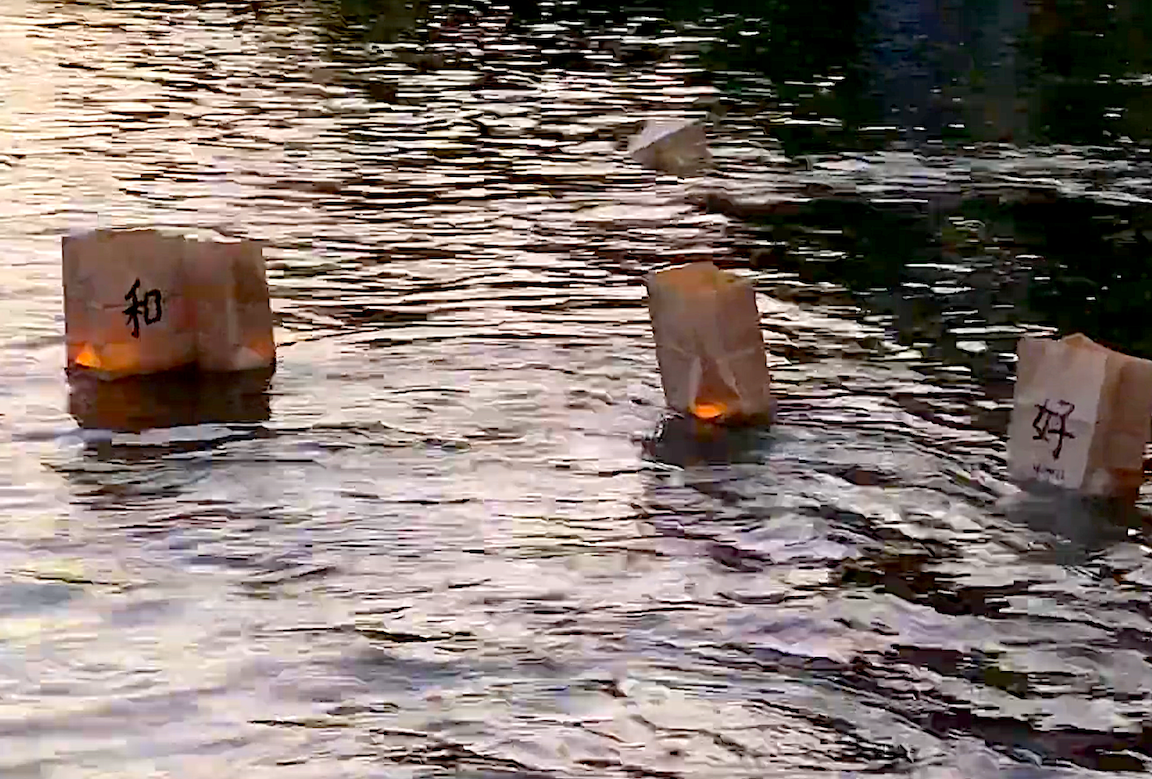 Eugene, OR, 97405
(541) 225-5982
The Asian American Council of Oregon is a non-profit organization devoted to the cultivation and promotion of Asian and Asian American culture through sponsorship of cultural and social activities.