Calendar
How to use this calendar
Click a date on the calendar or search by location and event type.
San Gennaro Festival
Festival Schedule
---
Friday September 8th: 6:00 pm – 10:00 pm
Saturday September 9th: 10:00 am – 10:00 pm
Sunday September 10th: 11:00 am – 4:00 pm
Mark your calendars for the BEST Italian Street Fair in Seattle! There will be vendors with food and Italian wares for sale, beer and wine garden, children's activities, and a stage with Italian music or music performed by Italians!
ADMISSION IS FREE AND FAMILY FRIENDLY!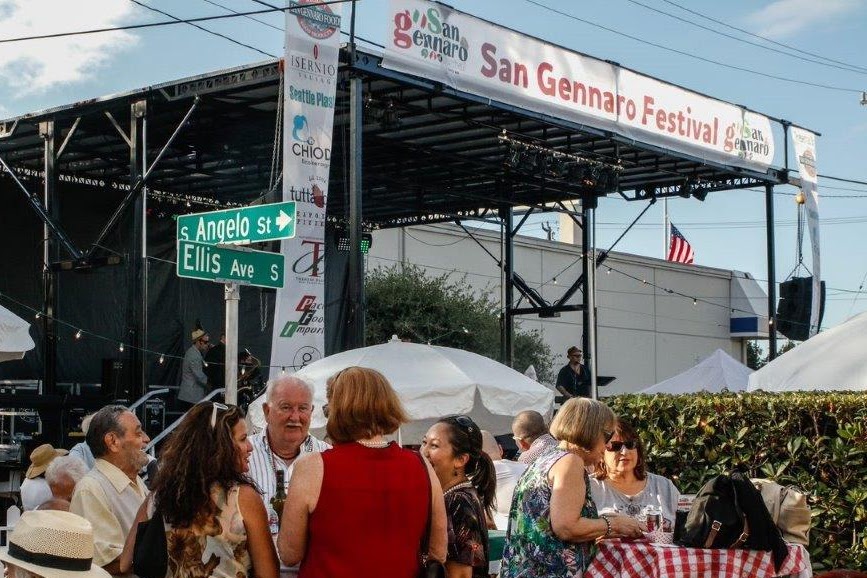 1225 S Angelo Street
Seattle, WA, 98108
(206) 451-7036
​The San Gennaro Foundation is a non-profit organization, created in 2013 to honor St Gennaro, the Patron Saint of Naples, and his commitment to help people in need. It is the goal of the Foundation to raise money through events such as the San Gennaro Festival, which celebrates the Patron Saint of Naples, the Blood Miracle of St. Gennaro, and the contribution of Italian Americans to the Northwest. We are planning a fun filled event with plenty of entertainment, great food, and interesting exhibits. We will also have the participation of the Puget Sound Blood Center and will hold a blood drive during the event, in honor of the Blood Miracle of St Gennaro. Each year the foundation chooses local charities to donate a portion of the proceeds. Past charities include: Treehouse, Camp Goodtimes, and Bloodworks NW.