Calendar
How to use this calendar
Click a date on the calendar or search by location and event type.
Spokane Arts Awards
September 23, 2023
Spokane Arts is excited to host the annual Arts Awards—a celebration of the arts community in Spokane! Join us on Saturday, September 23 for live music, performances, poetry, plus the presentation of the Arts Awards!
The Arts Awards recognize the accomplishments of creatives, arts and cultural organizations, and local individuals committed to enriching our community through the arts. The four awards categories reflect the values of Spokane Arts: Leadership, Collaboration, Imagination and Inclusion. In each category, nominated artists, volunteers, neighborhoods, educators, organizations, community leaders, or donors are selected by a panel of Arts Commissioners and community arts representatives from the pool of community-nominated candidates. Emerging or established, young or old, on the edge or in the center – Spokane Arts strives to celebrate and recognize the wealth of participation in Spokane's creative ecosystem.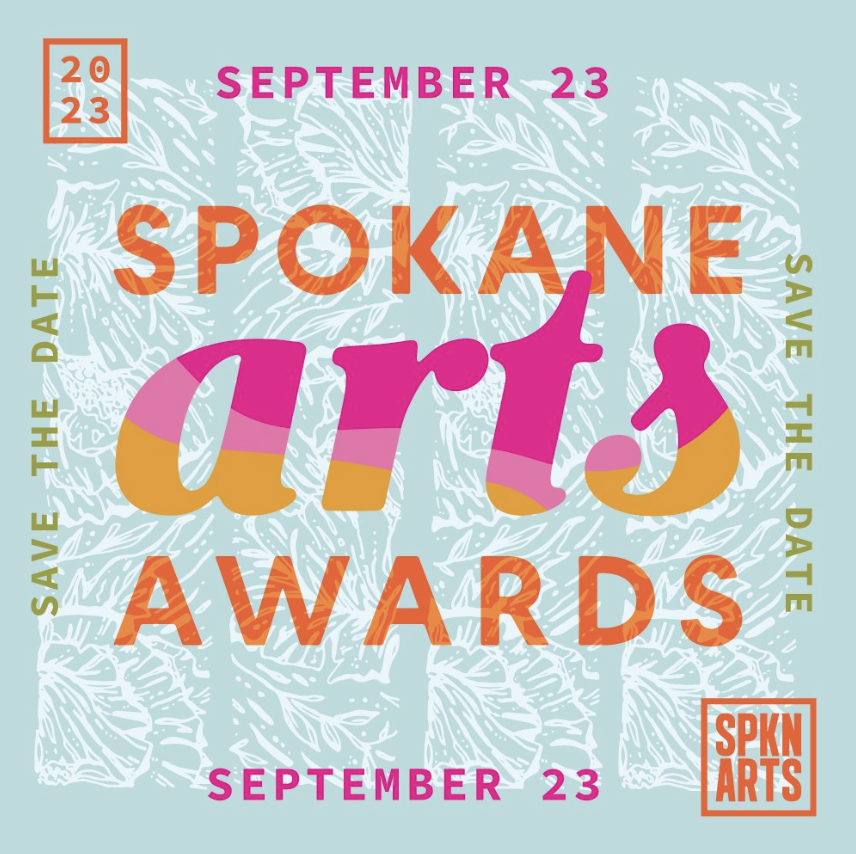 PO Box 978
Spokane, WA, 99210
(509) 321-9614
A 501c3 non-profit that partners with public and private entities to build and support the arts in Spokane, WA.