Calendar
How to use this calendar
Click a date on the calendar or search by location and event type.
Swedish Kräftskiva Party
Don your best "Kräftskiva" outfit and join fellow crayfish enthusiasts our co-hosts SWEA Seattle (Swedish Women's Educational Association(Opens an external site in a new window)) for the return of one of the Museum's favorite culinary events! Guests can expect to enjoy mounds of traditional Swedish-prepared crayfish with all the sides (think cobblers & pie) that a person can eat! The evening will begin at 5:00 pm with a cocktail reception, with dinner being served around 6:00 pm. Guests will be seated outside on the Fisherman's Terrace, weather permitting. Bring your friends and appetite, and get ready to have some drinks, sing some songs, and celebrate the season. Check out this video from Visit Sweden(Opens an external site in a new window) for a taste of an authentic crayfish party in Sweden!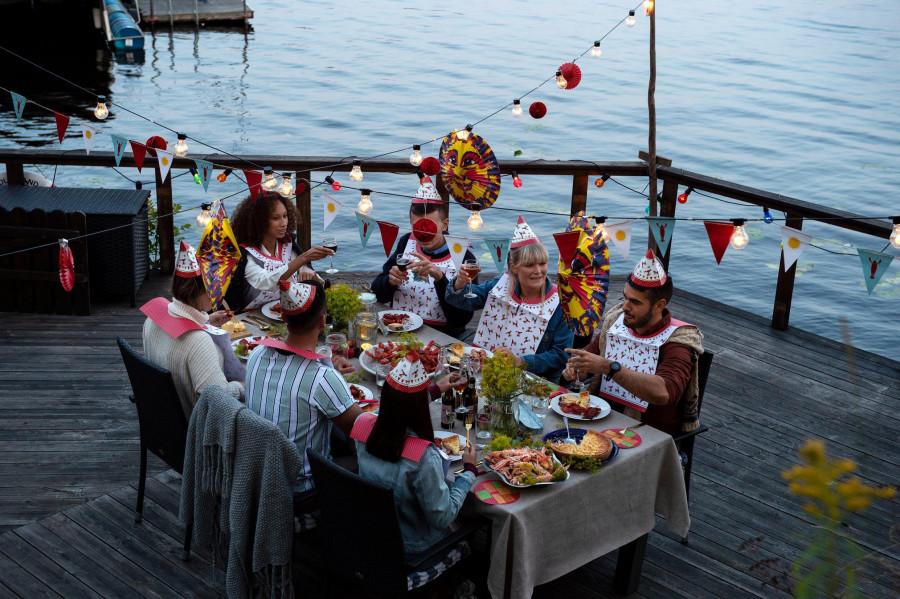 2655 NW Market Street
Seattle, WA, 98107
(206) 789-5707
The Nordic Museum is an internationally recognized museum and cultural center where people of all backgrounds are welcomed to be inspired by the values, traditions, art, and spirit of the Nordic peoples.

Dedicated to collecting, preserving, and educating since its founding in 1980, the Nordic Museum is the largest museum in the United States to honor the legacy of immigrants from the five Nordic countries: Denmark, Finland, Iceland, Norway, and Sweden.