Calendar
How to use this calendar
Click a date on the calendar or search by location and event type.
Tibet Fest
Seattle Center Festál presents Tibet Fest (pronounced T-bet Fest) in partnership with the Tibetan Association of Washington (TAW). The festival showcases traditional and contemporary Tibetan art, music, dance, art and more.
The public rarely has the opportunity to experience Tibet's unique and endangered culture. The Tibetan diaspora outside Tibet is very small in number and it is challenging to preserve and propagate the culture among the younger generation. Tibet Fest provides a unique opportunity for the community to embrace their Tibetan identity with pride, and introduce themselves to the public as being a part of the greater diverse population in this city and nation.
The focus of Tibet Fest is to preserve the culture in their community and also provide an opportunity for the broader public to experience this very rich and unique, but often inaccessible culture.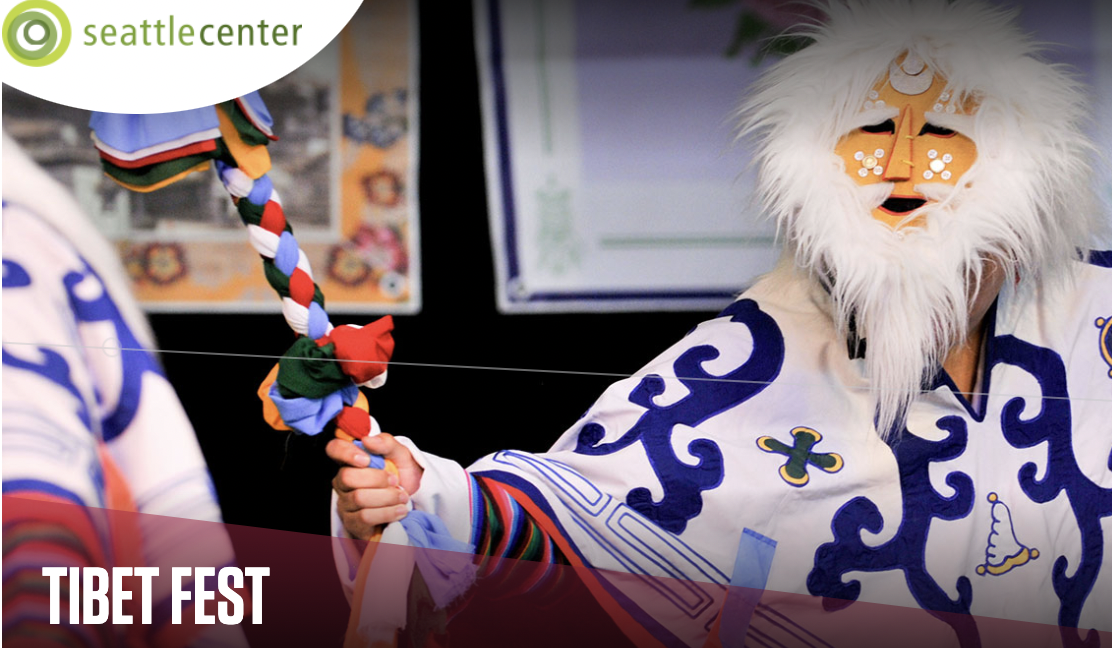 PO Box 77623
Seattle, WA, 98177
(206) 659-1137
The Tibetan Association of Washington is a non-profit organization of Tibetans in the State of Washington. It strives to preserve and promote the unique Tibetan Cultural tradition within the Tibetan Community and further the just cause of Tibet.

Aims & Objectives:

We seek to strengthen the unity and get connected with different Tibetan communities of North America, Raise awareness about the Chinese occupation of Tibet and the plights of the Tibetan people, Preserve and promote the Tibetan people's distinct religious and cultural heritage, Educate the younger generation of Tibetan-Americans about their history, religion and culture, Promote His Holiness Dalai Lama's message of love, compassion and kindness.