News
A Pacific Northwest Diwali: remembering how the festival of lights has changed over the years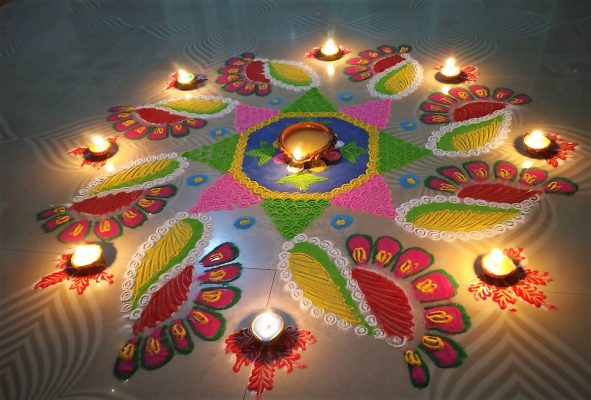 I have always celebrated Diwali, the Hindu festival of lights, an ocean away from India, the geographic origin of the celebration. The three to five-day festival comes either in October or November, depending on the lunar calendar. There are many mythological stories about how the festival came to be and what it commemorates. One version is about how Prince Rama returns to the royal capital of Ayodhya after fourteen years in exile, having saved his wife, Princess Sita, from the rakshasa king Ravana. Another is the story of how Lord Krishna slayed the demon Narakasura who was virtually invincible and spent his time terrorizing humankind. Yet another story describes how lighting lamps in the darkness will guide Lakshmi – goddess and bearer of wealth and abundance – to your home. Regardless of the story, the common thread is universal – the triumph of good over evil, the light of knowledge and understanding prevailing over the darkness of ignorance, selfishness, and greed.
Diwali, or Deepavali, literally means "row of lamps." 'l use the terms interchangeably. It refers to clay diyas, or lamps, which are hand pressed and lit with a cotton wick dipped in mustard or sesame oil. The act of lighting the lamp is a symbol of cleansing one's mind and soul, doing away with old habits, things that hold one back, and ushering in clarity, newness, and prosperity. At least this is the story of Deepavali my mother passed on to me. In the Pacific Northwest, the festival's theme of prevailing light is always timely in the often gloomy autumn season.
As much as Deepavali is a way to connect with my family and a dedicated time to create space to celebrate my culture and self-reflect, it is also imbued with a uniquely Pacific Northwest essence. As a child, the nipping chill in the air and the leaves turning from green to hues of orange, red, and gold were the signs of not only Halloween and Pumpkin Spice everything, but the anticipation of Navratri, a nine-day festival full of art, music, and dance which precedes Deepavali, and then Deepavali itself.
During the school day, I would talk about Halloween or Thanksgiving with friends: planning cookie-baking parties and fall outings. But at home I'd bring out my colorful half saris, paavadai, ghagra choli, and salwaar kameez, eagerly color coordinating my outfits and jewelry with matching bindis to wear to a Saturday evening get-together or to the Garba Raas, a Gujarati folk dance that involves the whole community, usually held at a rented high school gymnasium.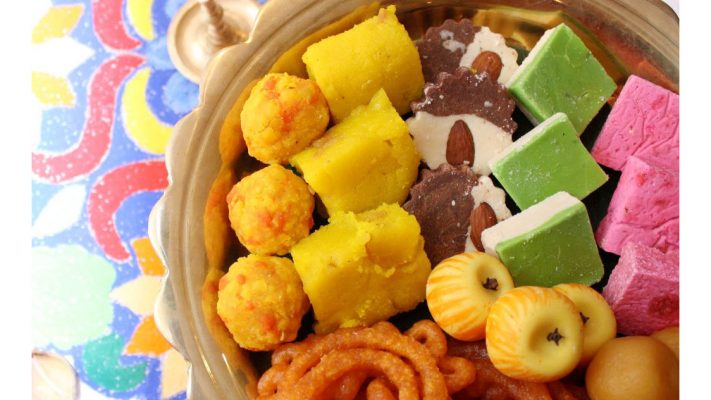 Before King County's Indian population ballooned in the mid-aughts and 2010s, there weren't many community gatherings in public space. My memories of Deepavali are centered in crowded living rooms, the air swirling with incense, fragrant rice dishes, sambar, and aloo gobi; the musty moth-ball scent of seldom-worn silken fabrics, and yes, sweat. We would all file outside after dinner, shivering in the cold night air still damp with rain and light sparklers. The adults would stock up on fireworks during the 4th of July especially for these occasions, and we children would shriek in delight when an uncle would send a flowerpot spinning down the driveway. I even have the vague memory of a neighbor calling the fire department to complain!
Everyone celebrates Deepavali differently – India has so many states that every state and family will have its own traditions around the holiday. Some people celebrate it religiously with pujas and offerings at the temple. Others use it more as an excuse to party. My recollection of this festival has always been one of togetherness and an opportunity to live and breathe a culture that my external American life did not have room for.
Times have changed. In recent years, Diwali has become a public event, celebrated at Seattle Center's armory and Bellevue Square. It is no longer relegated to living rooms and damp driveways. In some ways, I feel discombobulated seeing Diwali celebrated so openly. It is a wonderful thing, a sign of a more multicultural community. But its essence is markedly different from the Diwali of my formative years.
This year's Diwali is, of course, much more subdued than years past, but it is perhaps more important than ever before. In what feels like a year of eternal darkness, bad news after bad news of injustice and political upheaval, the festival of lights is a beacon, a reminder to usher in knowledge and hope even in the darkest of winters. While the ways we celebrate will have to adapt and change, that underlying tenet will remain steady.