News
Nowruz Mobarak!
Nowruz Mobarak! Wishing everyone a wonderful and safe New Year! 
Nowruz (or Novruz, Navruz, Nooruz, Nevruz, Nauryz), literally translated as "new day," is the name of the Iranian New Year, also known as the Persian New Year. While the origin of the holiday was rooted in Zoroastrianism (an Iranian religion and one of the world's oldest, continuously practiced organized faiths), it has been celebrated in diverse religious and secular communities across Eurasia for thousands of years, leading to many different spellings and pronunciations of the holiday from country to country. 
Whether you already celebrate Nowruz or are just learning about this holiday, we're sharing some of our favorite pieces on the Persian New Year!
---
"Nowruz and the Night Sky,"
featuring photographer Babak Tafreshi:
Listen to and read the full transcript of "Nowruz and the Night Sky", episode 9 of National Geographic's "Overhead" series. This beautiful and poetic piece invites readers to reflect on the astronomy and imagery that connects Nowruz to the past.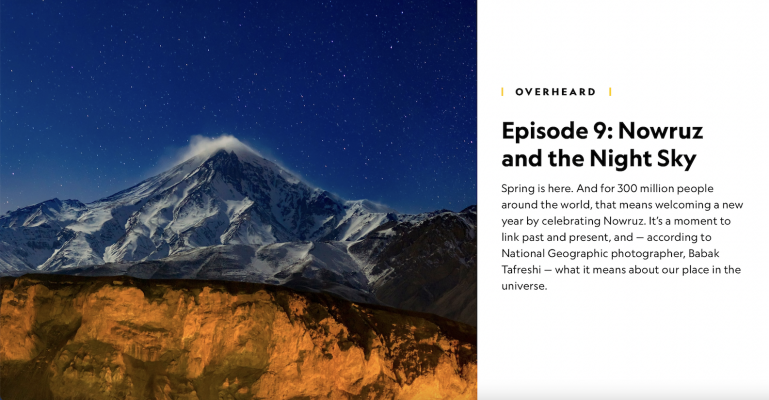 Collection of works by Naz Deravian, a Persian cookbook author and recipe developer:
"For Afghans Abroad, Nowruz Is a Chance to Reflect": Join Naz Deravian, a Persian cookbook author and recipe developer, as she reflects on the symbolism of Nowruz, the importance of food, and gathering with friends and family. (Don't have a subscription? No worries! This is a "gift" link, which means you can access it free of charge!)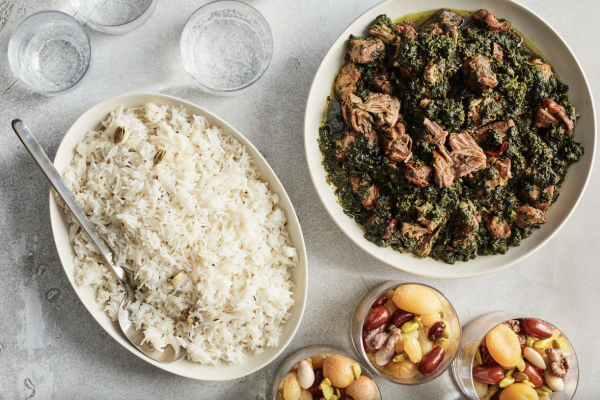 Also by Naz: 
---
At Voices, we believe community engagement is key! If you have any questions, comments, feedback, or suggestions for this or other pieces please don't hesitate to drop a line to: voices@echox.org. Someone from our team will get back to you shortly.
Our Northwest ethnic cultural communities have stories to tell and we need your support to amplify them! Donate $5 or $10 to help us continue raising the visibility of Northwest cultural community organizations and members. Follow us on social media or sign up for our mailing list to stay up to date on the latest in the Northwest.