Calendar
How to use this calendar
Click a date on the calendar or search by location and event type.
Indigenous Peoples Festival
Seattle Center Festál presents Indigenous People Festival in partnership with Seattle Indian Health Board (SIHB). The festival provides a venue for Native people to celebrate their unique cultures through song, dance, performances, art, food, and the sharing of indigenous knowledge.
This event is free and open to the public.
HISTORY
Seattle Indian Health Board (SIHB) is a community health clinic that provides health and human services to its patients, while specializing in the care of Native people. The organization is recognized as a leader in the promotion of health improvement for urban American Indians and Alaska Natives, locally and nationally.
Today, SIHB operates two sites and is in the process of opening two more. The organization serves approximately 6,000 patients annually in King County, and more than 4,000 of those identify as American Indian and/or Alaska Native, and  employs more than 200 people. 
SIHB opened its doors to the community in 1970. In the 1960s, Native activists refused to let urban Indians go unseen and ignored any longer, which inspired the formation of a number of Native organizations, including SIHB. For the first time, urban Indians in Seattle had access to healthcare and services by organizations that were operated by Native people for Native people.
Seattle Indian Health Board (SIHB) is a private, non-profit 501(c)(3) organization.
DID YOU KNOW?
7 out of 10 American Indians and Alaska Natives live in urban areas.
Urban Indians are tribal people currently living off federally-defined tribal lands in urban areas and are often an overlooked population in society, despite representing the majority of American Indians and Alaska Natives throughout the country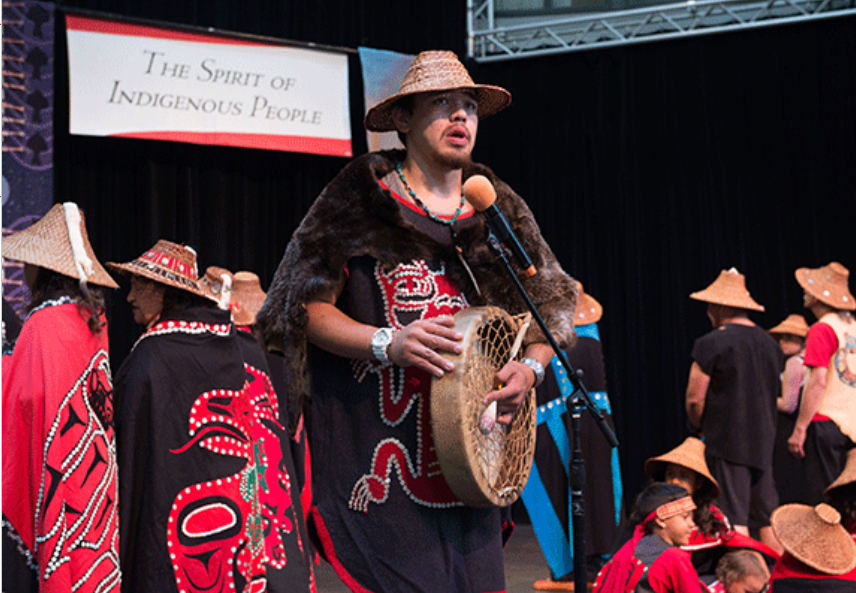 Location
305 Harrison St
Seattle, WA, 98109
Get Directions
Host Organization
Seattle Center Festál
Seattle Center, 305 Harrison Street
Seattle, WA, 98109
(206) 684-7200
To see 2021 Virtual Festal Schedule click on EchoX Directory LInk.

Festál is a free series of annual ethnically-related festivals that take place on the grounds of Seattle Center in Seattle, Washington. A major cultural program of Seattle, these festivals aim to celebrate and connect the city to its varied ethnic and international community. Most festivals contain various arts performances (dances, theatre, musical ensembles, films), dances, marketplace and other programs. These have also come to be the annual gathering place for ethnic groups of the community. Both older and younger people attend, especially the dances and musical concerts.