News
Eid Mubarak!
Eid Mubarak! Wishing everyone a blessed Ramadan!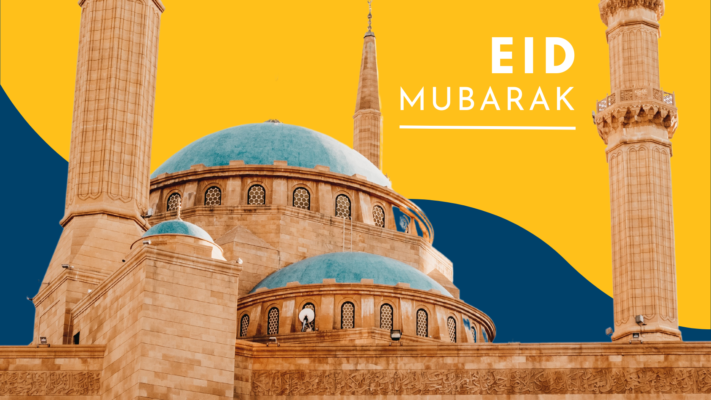 Eid Mubarak! Eid al-Fitr is the last day of رمضان, the month of Ramadan, a month of spiritual reflection and prayer. The month of Ramadan is the ninth month of the Islamic calendar. It means "burning heat," and begins with hilal, the crescent moon. It is a month of fasting (sawm), prayer, reflection, and community. Eid al-Fitr begins with the first sighting of the crescent moon and is celebrated the next day. Celebrations last between one to three days, depending on the country. 
Below is a collection of pieces about the month of Ramadan which Voices has reposted to share community stories. By no means is it an extensive list so, if you have any suggestions, don't hesitate to drop a line to voices@echox.org with an article and why you think it should be on this list! Someone from our team will get back to you shortly. 
---
An Exploration of the many ways to celebrate Eid al-Fitr
Explore "When is Eid al-Fitr 2023?," published by Al Jazeera, to learn about the many ways Muslim communities around the world celebrate Eid al-Fitr.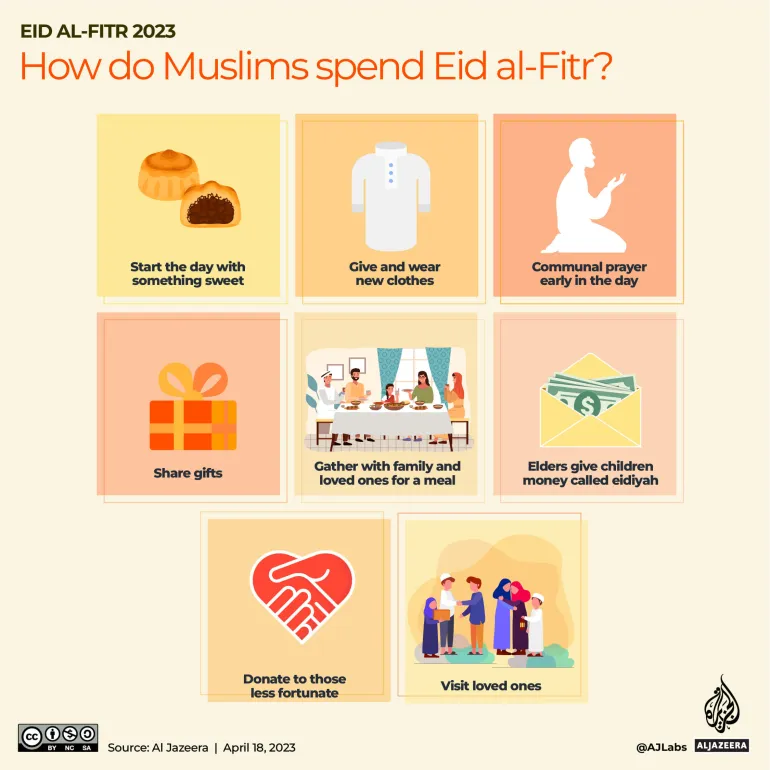 Alia Chughtai / Al Jazeera
An anthem to bring all communities together during Eid Mubarak!
"Eid Mubarak," a song by Essam, Zak YM, and Akhi Abu, three Muslim artists, about Islam, the meaning of the month of Ramadan, and celebrating as a community. Read the lyrics here.
Sabreen Akhter reflects on showing up for those around us during Ramadan
Read "Turning in to Turn Up During Ramadan," a piece published by South Seattle Emerald about Sabreen Akhter's reflections the importance of showing up for family, community, and ourselves as Eid al-Fitr nears.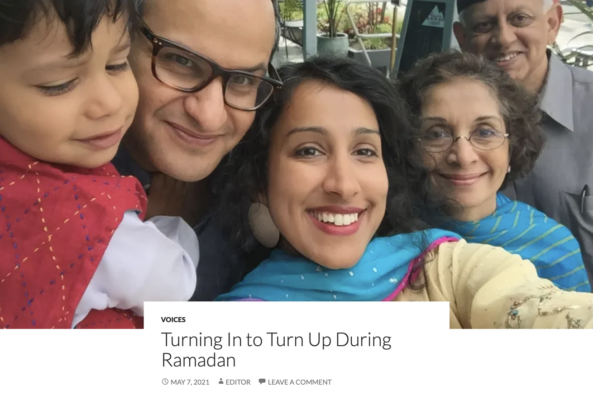 Washington Resolution SR8640 brings greater recognition to Ramadan
Read "WA state recognizing Ramadan will help connect Muslims and non-Muslims," a piece published by NW Asian Weekly, to learn more about the ways this resolution will have a positive impact on the local community. Click here to read the full resolution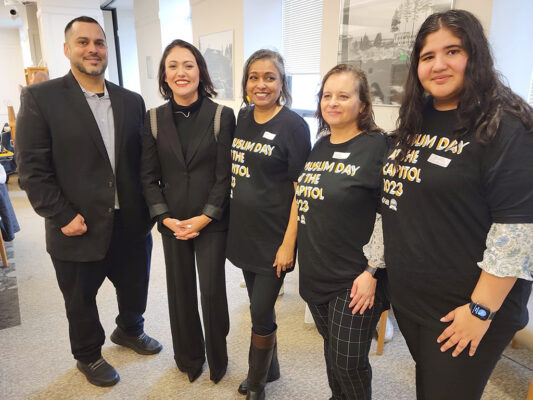 From left: Imraan Siddiqi, executive director of CAIR-WA, state Sen. Yasmin Trudeau, Naghmana Sherazi, Karen Stromgren, and Iman Munawar during Muslim Day at the Capital. (Photo provided by CAIR-WA)
---
At Voices, we believe community engagement is key! If you have any questions, comments, feedback, or suggestions for this or other pieces please don't hesitate to drop a line to: voices@echox.org. Someone from our team will get back to you shortly.   
Our Northwest ethnic cultural communities have stories to tell and we need your support to amplify them! Donate $5 or $10 to help us continue raising the visibility of Northwest cultural community organizations and members. Follow us on social media or sign up for our mailing list to stay up to date on the latest in the Northwest.