News
Lunar New Year 2021: Year of the Ox
Lunar New Year is celebrated by several Asian communities, each with their own special traditions and rituals to usher in the warmth of spring and a fresh beginning.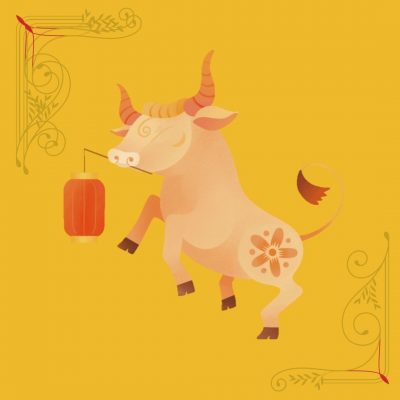 The Vietnamese call it Tet, Tibetans celebrate Losar, the Chinese celebrate Chinese New Year, Koreans celebrate Seollal, and Indonesians call it Imlek, just to name a few. In additional, the Lunar New Year is also celebrated in other parts of Southeast Asia and in countries with a significant East and Southeast Asian demographic.  
In the diaspora, too, these traditions have become touchstones of identity, family, culture and belonging. Take for example, the Wing Luke Museum of the Asian Pacific American Experience in Seattle, which puts together a large Lunar New Year celebration inclusive of the variety of the city's Asian communities which celebrate the festival in unique ways. Parallel celebrations take place in Seattle's. International District, drawing in crowds that close King St. for dragon and lion dances. 
The Bellevue Collection has included Lunar New Year programming at its shopping center in recent years. While public and community-wide events won't be happening in person this year due to the pandemic, there are still plenty of virtual ways to participate in the celebrations.   
To help you learn more about how Lunar New Year is celebrated across different communities, we've collected some resources to begin your exploration. Check out the following videos and articles for a peek into the history, folklore and lived experience of Lunar New Year. Don't forget to visit our Instagram account to test your (newly acquired?) knowledge! 
Note: The following is by no means a comprehensive list and is meant to be an introductory set of resources to spark interest and exploration. We will be continuing to repost Lunar New Year articles representing various communities throughout February. To suggest and contribute content contact voices@echox.org. 
1) How Asian Cultures Celebrate Lunar New Year Worldwide – Huffington Post
2) How the Lunar New Year will be different this year – and how to celebrate at home – Five Points Guy
Find out about how Lunar New Year is celebrated around the world and how things might not look quite the same this year because of the pandemic.
3) Lunar New Year from a music educator's point of view – Decolonizing the Music Room
Music educator Alice Tsui explores the importance of music in relation to Lunar New Year traditions and also challenges a monolithic view of Asian cultures that is pervasive in the United States.  
4) The Story of Nian – a traditional Lunar New year folktale 
5) Chinese New Year Superstitions – Vice
Why should you wear red for the new year? Why shouldn't you sweep the floor? Answers to those questions sand more.
6) A family in Seattle celebrates Losar 2020
7) A How-To Guide for Losar – Yowangdu Experience Tibet
Learn about the details of celebrating Losar with step by step instructions to make traditional dishes, tea, and set up a shrine.
8) Korean New Year Celebrations – The Spruce Eats
Traditions and rituals of the Korean New year, Seollal, often center around family gatherings.
9) Things You Didn't Know About Korean New Year – A Plus
10) Getting To Know Tet in Seattle
11) Tet in the Diaspora – The New York Times
Andrea Nguyen writes about how Tet has shifted throughout the Vietnamese diaspora and how these changes are reflecting in food.
12) Seattle Lunar New Year Celebrations Live in 2019 – Seattle Channel
13) How Lunar New Year Has Changed Through Generations – The Seattle Times
This 2017 article by Shirley Qiu is still relevant today. Qiu explores how Lunar New Year traditions evolve as 1st generation immigrants root themselves in the United States and subsequent generations choose how to preserve traditions while also assimilating to American culture.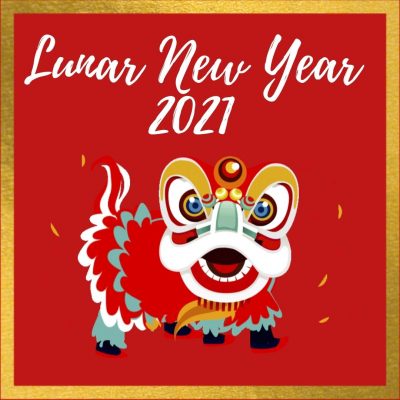 Now that you've learned about Lunar New Year as it is celebrated around the world, be sure to check out our Instagram page over the coming days to test your knowledge with daily trivia questions.
Here is wishing you a prosperous, healing, and joyous New Year!