News
Pride 2023—Celebrating at the Intersection

June is Pride Month. Throughout the 1970s, Pride celebrations began popping up across the country in the month of June, eventually turning Pride into what it is known for today: colorful parades & rainbow attire in an effort to bring visibility to and celebrate the LGBTQ+ community. As we organize, celebrate, and engage with Pride this month, let's also acknowledge and remember that many cultures and people around the world have historically accepted all people—regardless of gender or sexual expression or orientation.
---
Liberation for All
Read 'The Combahee River Collective Statement' originally published in 1977 by the Combahee River Collective, is document was digitized by Black Past in 2012. The Combahee River Collective was a group of Black lesbian feminists, the first to bring attention to communities navigating multiple marginalized identities, like themselves. To learn  more about the Combahee River Collective read "'If Black Women Were Free': An Oral History of the Combahee River Collective" by The Nation.
---
Celebrating Queer and Trans BIPOC with Taking B(l)ack Pride
Read "Taking B(l)ack Pride Celebrates Queer and Trans BIPOC With SEACHELLA" published by South Seattle Emerald to understand the importance of celebrating queer, trans, Black, Indigenous, and People of Color (QTBIPOC) and Taking B(l)ack Pride's impact on those living at the intersection of marginalized identities.
---
Rewriting LGBTQ+ History & Celebrating Local Heroes of the Movement in Oregon & Washington
Read "Group honors queer heroes, rewriting Oregon and Washington history with truth" published by KGW8 to learn about Gay & Lesbian Archives of the Pacific Northwest (GLAPN) a group preserving local LGBTQ+ history and bringing attention to hometown queer heroes.
---
Hear from Youth
Watch "Stories of Pride" published by The Trevor Project to hear stories of LGBTQ+ youths' journey coming out.
---
See the Movement
Explore The Lesbian, Gay, Bisexual & Transgender Community Center's photography collection of the LGBTQ+ Movement in New York on Google Arts & Culture. Click on the clock to organize photos by year.
---
Who Threw the First Stone?
Watch 'The Stonewall You Know Is a Myth. And That's O.K.' published by the New York Times to learn about the event that "started it all."
On June 28, 1969, in response to a police raid on a gay bar called the Stonewall Inn, a series of riots erupted across the city and lasted six days. While the Stone Wall Riots were not the first LGBTQ+ uprsisings in the nation, they soon became a symbol of resistance against the violence the LGBTQ+ community experience then and now.
A year later, organizers in New York, California, and Illinois put together the first marches and celebrations on the one-year anniversary of the riots. These events used phrases like "Gay Liberation" and "Gay Freedom" in their names due to their activist origins. By the 1980s many more states had followed suit and, as these events became more commonplace nationwide, the phrase "Gay Pride" replaced "Gay Liberation" and "Gay Freedom" in the names of these celebrations.

First Pride celebrations by state: Oregon (1971), Washington (1974), Alaska (1977), and Idaho (1989).
---
Want to Listen to the History of Pride & LGBTQ+ Stories?
Check out our curated Spotify playlist for Pride Month!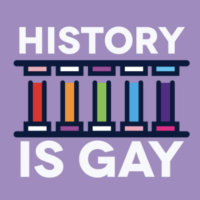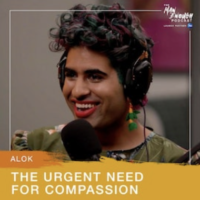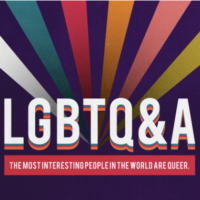 ---
Where to Celebrate
Curious about where to celebrate Pride Month or other cultural events and holidays? Visit our calendar! We have categories for many annual cultural events and holidays and are adding more every year. 
---
Looking to Connect?
Trying to connect with community? Visit our directory to find organizations and community members near you! You can search for organizations search gender inclusive organizations by using our browse & filter categories under Community Focus. To locate these categories click 'Advanced Search'.    
---
At Voices, we believe community engagement is key! If you have any questions, comments, feedback, or suggestions for this or other pieces please don't hesitate to drop a line to: voices@echox.org. Someone from our team will get back to you shortly.   
Our Northwest ethnic cultural communities have stories to tell and we need your support to amplify them! Donate $5 or $10 to help us continue raising the visibility of Northwest cultural community organizations and members. Follow us on social media or sign up for our mailing list to stay up to date on the latest in the Northwest.