News
Ramadan Mubarak!
Ramadan Mubarak! Wishing everyone a blessed Ramadan!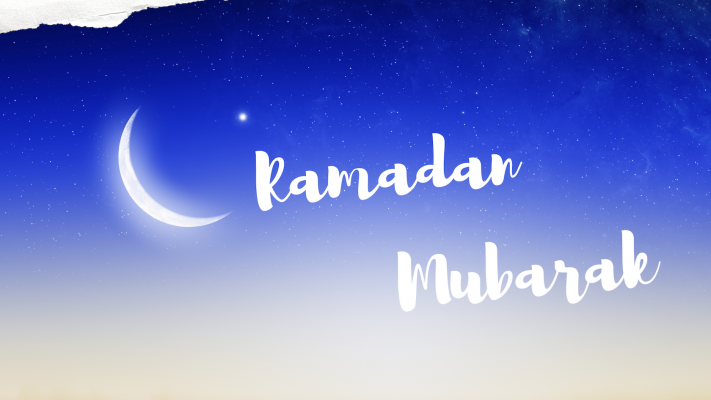 Voices Staff
Ramadan Mubarak! Ramadan is the most sacred month for Muslims around the world. The Islamic calendar is based on the lunar calendar, so the dates of each month, including Ramadan, are based on the moon sighting and will change every year. The month of Ramadan is the ninth month of the Islamic calendar. It means "burning heat," and begins with hilal, the crescent moon. It is a month of fasting (sawm), prayer, reflection, and community. 
For those celebrating, we hope you and your family have a blessed Ramadan. Below is a collection of pieces we've expanded on to learn about this spiritual month and share community stories!  
---
A series of interviews celebrating community members engaging in sacred service:
Explore "Service is Sacred," a collection of interviews with community members who are engaging in sacred service. The interviews were collected and conducted by Wasat, a community organization founded in 2012 to "create space to connect people and explore the American Muslim experience through art, love, and learning." 
Wasat strives to serve as a community space for Seattle-area Muslims to connect, grow, and learn together as well as a resource for those exploring Islam. Learn more about Wasat and other organizations like it in our Directory.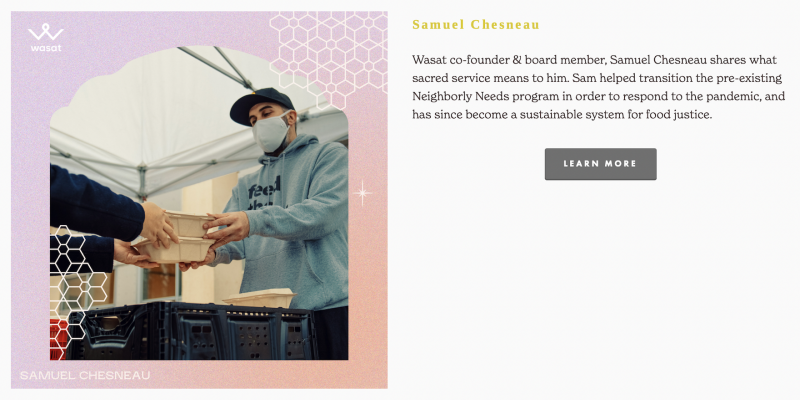 The new Eid Mubarak anthem!
Listen to "Eid Mubarak," a song by Essam, Zak YM, and Akhi Abu, three Muslim artists, about Islam, the meaning of the month of Ramadan, and celebrating as a community. Read the lyrics here. Eid al-Fitr marks the last end of Ramadan's month-long, dawn-to-sunset fasting.
Author S.K. Ali writes about what fasting means in a blended household during Ramadan.
Read "Essay: Our Blended Family and the 'Togetherness' of Ramadan," a piece written by Indian Canadian author; S.K. Ali published in NBC News about celebrating the month of Ramadan in a blended family.  
More from S.K. Ali: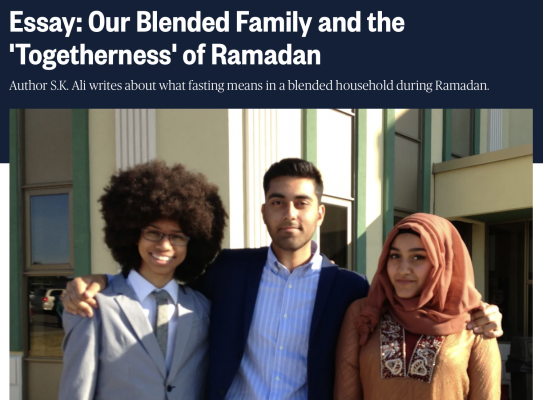 Three Cham American high school students talk about their experiences during Ramadan.
Read "Rarely represented in media, Seattle Cham Muslim youth filmed their own documentary, 'Ramadan'," an article published by International Examiner that chronicles the experiences and reflections of three Cham high school students about Ramadan, the holiest month for the Muslim community. Cham Refugee Community Seattle is a nonprofit that provides community-focused programs and services to Cham and other ethnic minorities in South Seattle and South King County.
Watch the short documentary,

"Ramadan,"

for free on Vimeo and explore other short videos from ACRS SE Asian Young Men's group on their group's

Vimeo page

.

The Southeast Asian Young Men's Group is an after-school program for high-school youth and is offered by

Asian

Counseling and Referral Service

(ACRS) in Seattle. ACRS promotes social justice and the well-being and empowerment of Asian Americans and Pacific Islanders and other underserved communities.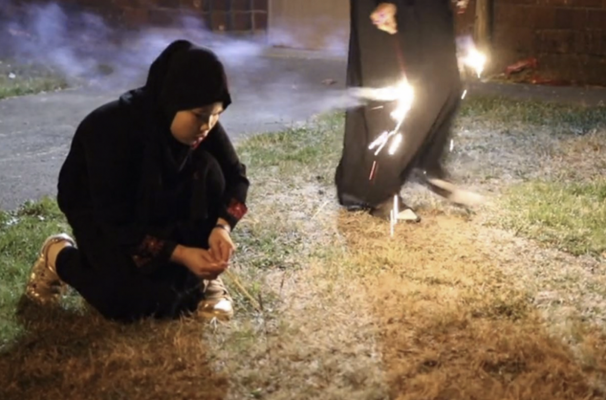 Two women provide delicious West African food, stories, and memories surrounding their Ramadan traditions.
Read "For Two Women Small Business Owners, Ramadan is a Moment to Remember," a piece published by South Seattle Emerald about Nasrin Noori, the owner and founder of Jazzes, and Adama Jammeh, co-founder of Afella Jollof Catering. These two women talk about tradition, food, and how Ramadan brings people together.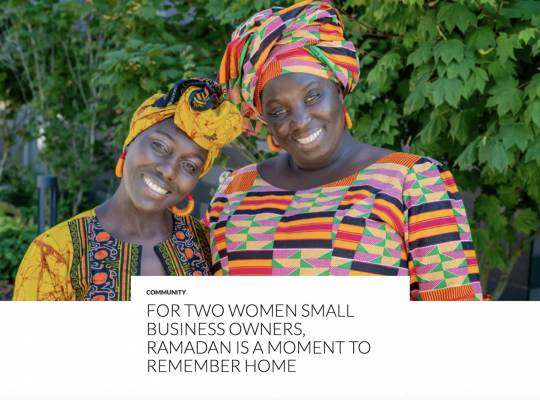 Celebrating Ramadan during the pandemic
Over the last two years, the pandemic has affected people in communities around the world. "Ramadan 2021: Reflections on a Year of Sacrifice, Loss, and Hope" is a piece from the South Seattle Emerald about the impact of COVID-19 on Ramadan celebrations and family units. 
You can also read "How Muslims Adapt Traditions During a Second Pandemic Ramadan," an article in Feet in 2 Worlds published in partnership with Yes! Magazine about how the COVID-19 pandemic has affected one Muslim and their family's Ramadan celebrations. 
---
At Voices, we believe community engagement is key! If you have any questions, comments, feedback, or suggestions for this or other pieces please don't hesitate to drop a line to: voices@echox.org. Someone from our team will get back to you shortly.  
Our Northwest ethnic cultural communities have stories to tell and we need your support to amplify them! Donate $5 or $10 to help us continue raising the visibility of Northwest cultural community organizations and members. Follow us on social media or sign up for our mailing list to stay up to date on the latest in the Northwest.