How to use this directory of resources
Click on Browse/Filter to narrow your search by checking specific communities and services included in the EchoX community listings.
EchoX includes a steadily growing searchable database of organizations, groups, writers, artists and others organized by ethnicity, cultural focus, type of heritage work and/or type of community action. Check back often to see newly added listings!
Want to add yourself or a group to the EchoX community listing?
Community resource listings will grow organically as you and others are added! If you're involved with community work related to EchoX themes – ethnic cultural heritage and social action – click 'Sign Up' in the upper right corner and add your own page to the Directory for free!
After clicking 'Sign Up' you will be taken to a form to fill out to create your account. Once you open your account, you'll have ongoing access to an EchoX backend template where you may provide any information you want others to see. You can also add your own events to the calendar with details and artwork.
Send the EchoX link to your own supporters. Site visitors will learn more about you, your work and your events!
Directory

Clark County Genealogical Society
Welcome to the Clark County Genealogical Society. The CCGS was founded by Margaretta Zimmerman and fourteen of her friends in 1972, and is a volunteer run organization dedicated to encourage, foster, educate, and organize activities related to genealogy. Whether you have Clark County connections or not, we invite you to join us in exploring your family history.
---
Contact
3205 NE 52nd Street, Vancouver
Vancouver, WA, 98663
(360) 750-5688
(360) 750-5688
---
Mission
CCGS maintains an active schedule of classes, meetings and seminars. We support a genealogical research library, open to the public, specializing in SW Washington, but with world-wide coverage. We publish the Trail Breakers periodical, a society newsletter and compilations of Clark County records. Our volunteers are involved in local cemetery maintenance, researching pioneer stories and indexing vital records.
---
Resources
Education

Genealogy Research

---
About
We are located in the Clark County that is in Southwest Washington State–not Washington D.C. nor any of the other eleven U.S. Clark Counties nor the five U.S. Clarke Counties (although for a time our name was Clarke County.) We are located in the city of Vancouver, Washington–not Vancouver, Canada–and near Portland, Oregon–not Portland, Maine. Historic Fort Vancouver is located in Clark County and was for a time the western terminus of the Oregon Trail.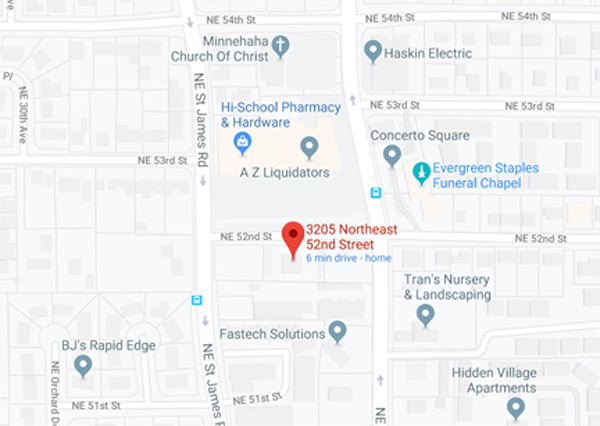 ---