Marisol Morales, EchoX Board President, shares her reflections on generational impacts of family and culture.
by Marisol Morales (7/2020)
Last week was Latino Conservation Week (July 18-26) and I have been reflecting on my own experiences as a Chicana and of people who helped shape my views of the conservation movement.  For me, conservation means stewarding our lands to preserve and respect all living things.  The history of the conservation movement as we know it, is rooted in the destruction of the environment and cultural groups.  The indigenous people who preserved and respected the land and the environment, were attacked.  Their experiences and voices were ignored and silenced.
My father recently passed away, but he left me the most valuable lessons about people and nature.  He believed that people, like plants, need to be cared for and respected.  At an early age, I learned about the impacts of environmental injustice on our essential agricultural workers.  I also learned how to hold a plant in my hand and admire its value and beauty.
Voices
Learn about our region's ethnic communities through news feeds, stories and feature articles.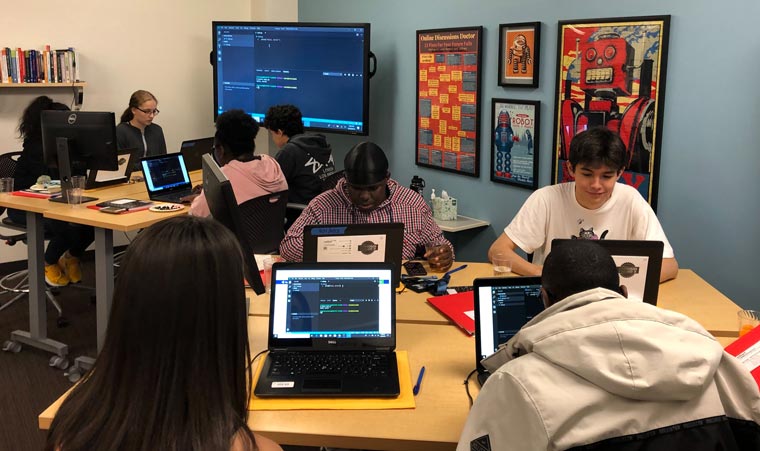 Digitize
DIGITIZE supports teens to explore and express themselves regarding cultural heritage identity.  We intentionally recognize that culture transcends arts into the everyday living of communities.  Expressing this lived experience takes practice and guidance.  DIGITIZE focuses on creating effective communicators in preparation to leave the safe space of high school into a first job or college setting.
Yet, in today's information age, the reality of expressing oneself is overwhelming.  Beyond having the skills and confidence to share personal thoughts through multiple mediums, access and knowledge of digital tools is also required.  A high school student's reality has shaped our two-pronged approach:  support the exploration of self and space while exploring and using technology with a critical eye.