How to use this directory of resources
Click on Browse/Filter to narrow your search by checking specific communities and services included in the EchoX community listings.
EchoX includes a steadily growing searchable database of organizations, groups, writers, artists and others organized by ethnicity, cultural focus, type of heritage work and/or type of community action. Check back often to see newly added listings!
Want to add yourself or a group to the EchoX community listing?
Community resource listings will grow organically as you and others are added! If you're involved with community work related to EchoX themes – ethnic cultural heritage and social action – click 'Sign Up' in the upper right corner and add your own page to the Directory for free!
After clicking 'Sign Up' you will be taken to a form to fill out to create your account. Once you open your account, you'll have ongoing access to an EchoX backend template where you may provide any information you want others to see. You can also add your own events to the calendar with details and artwork.
Send the EchoX link to your own supporters. Site visitors will learn more about you, your work and your events!
Directory

UW South Asian Oral History Project
---
Contact
---
About
The University of Washington Libraries greatly recognizes the importance of oral histories as an important primary source for historical narratives. This recognition has led to the South Asian Oral History Project (SAOHP) at the University of Washington Libraries.
The SAOHP represents one of the first attempts in the U.S. to record pan-South Asian immigrant experiences in the Pacific Northwest using the medium of oral history. This initiative not only has the goal of preserving the history of South Asian immigration to the region, but also of making these historical resources/material available to everyone.
This project began in 2005 through a generous grant to the UW Libraries Special Collections from Irene Joshi, the former South Asia Studies Librarian at UW Libraries. Her contribution of $7000 set in motion this exciting project of remembering and celebrating the achievements of South Asians.The second, third and fourth phase of this project were initiated and completed by Deepa Banerjee, South Asian Studies Librarian who joined UW Libraries in 2006.
In December 2012, this project became the basis for the publication of book titled "Roots and Reflections: South Asians in the Pacific Northwest" published by University of Washington Press. In 2019, a documentary "Raga and Tala: South Asian Performing Artists in the Pacific Northwest" was coproduced by Deepa Banerjee and Emma Hinchliffe based on the interviews by performing artists from the fourth phase.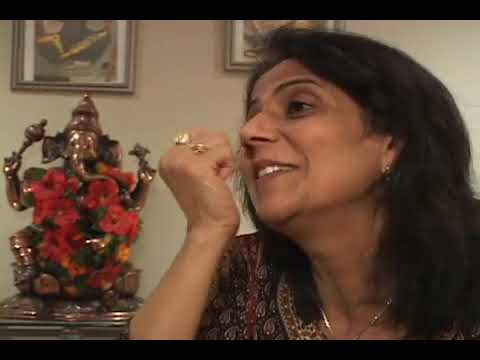 ---